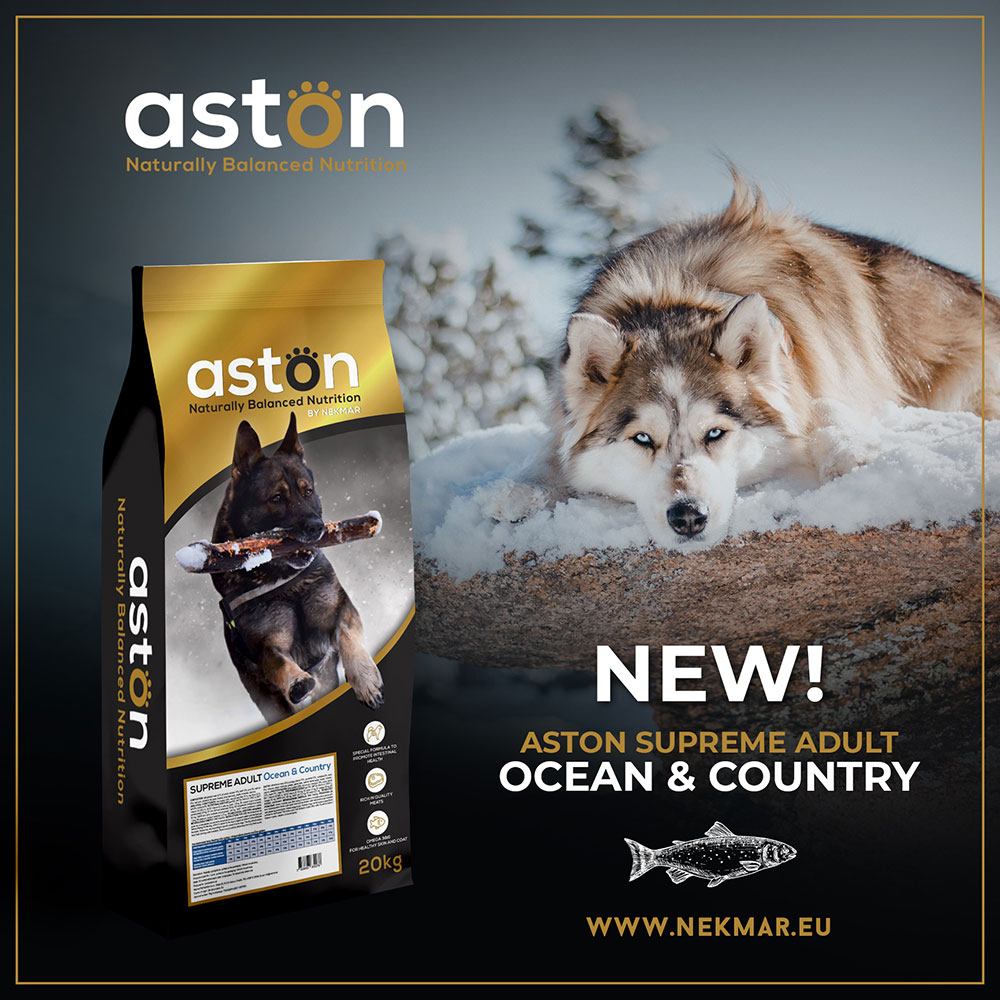 15 Mar

New product!

We present to you our new product in Aston suprepremium line
" ASTON SUPREME ADULT Ocean&Country ".

Led by concept of our bestseller "Taste Of Country" that has 40% meat with variety of 3 different meat sources we decided to make another product with same concept ading SALMON as fourth meat source giving even more variety for healthy dogs while keeping in mind reasonable pricing and great value for money.

40 % MEAT
4 different meat sources
28% protein
18% fat

WE DARE YOU TO TREAT YOUR DOG!