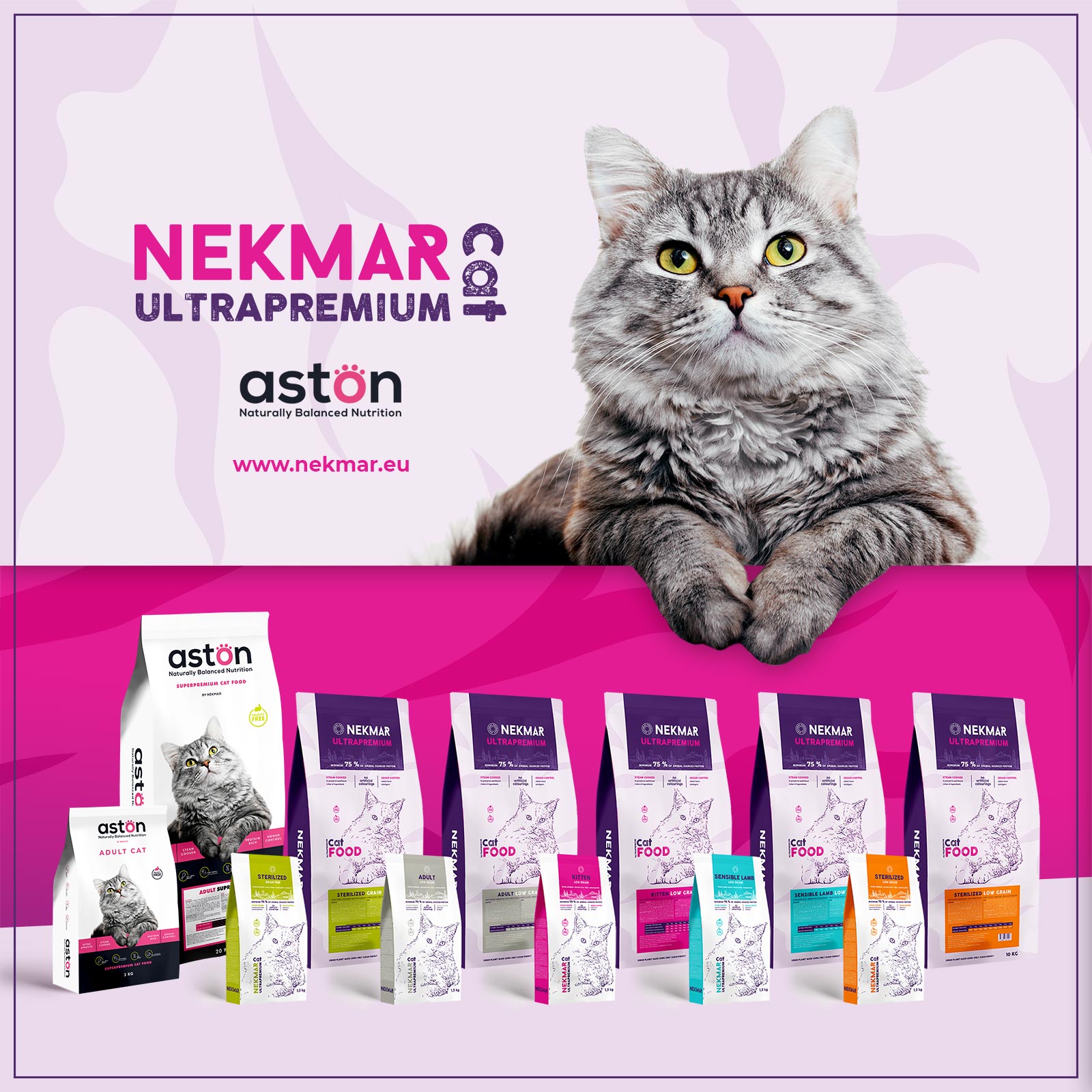 11 Jan

Nekmar Cats!

Nekmar Pet Nutrition is happy to say that after years of testing and perfecting recipes hand in hand with cat professionals, we have launched our cat food portfolio.

All products are available in small 1,5-3 kg and large 10-20 kg bags.

After a huge success with our dog products that have stormed Europe over the last couple years, we made another small step forward towards HAPPY PETS!

Soon available at all Nekmar distributors throughout Europe.